Much cooler and breezy for Monday
Published: May. 2, 2021 at 4:27 PM CDT
|
Updated: May. 3, 2021 at 12:25 PM CDT
LINCOLN, Neb. (KOLN) - Mix of clouds and sun Monday afternoon and continued breezy. North to northwest wind 15 to 25 mph with gusts around 35 mph.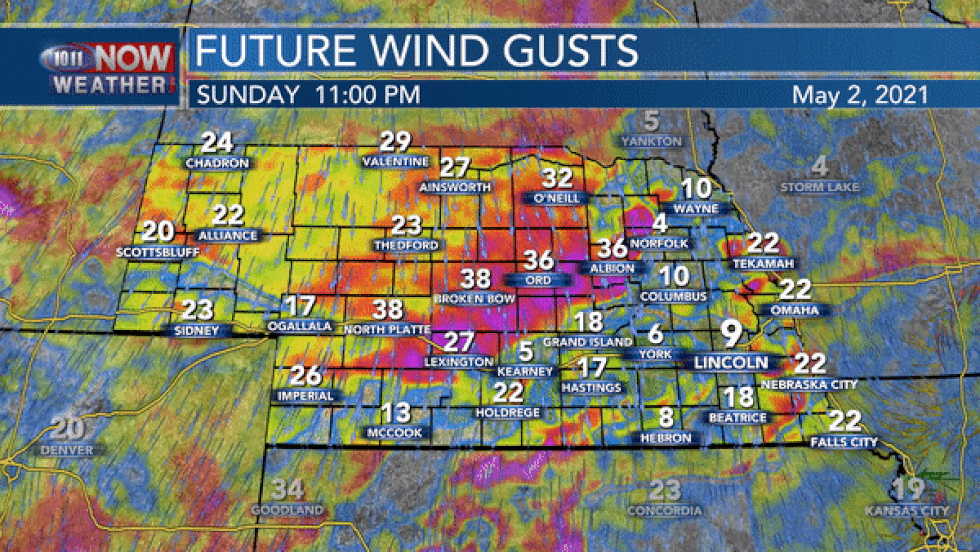 Temperatures will be quite a bit cooler behind the front with highs in the mid 50s to mid 60s across the state.
Temperatures throughout the upcoming week look to stay seasonally cool with highs mainly in the mid 60s through the first half of the week with temperatures reaching the upper 60s to low 70s into Mother's Day weekend. We'll see some scattered chances for rain throughout the week, with the next chance for moisture likely arriving on Wednesday.
Copyright 2021 KOLN. All rights reserved.