Thursday Forecast: Temperatures continue their warming trend
Published: Jun. 3, 2021 at 3:54 AM CDT
|
Updated: Jun. 3, 2021 at 12:31 PM CDT
LINCOLN, Neb. (KOLN) - After a slightly cooler than average month of May, many of us have been left wanting some summer-like weather and that wait is just about over as temperature will continue their march into the upper 80s and lower 90s as we head over the coming days with mainly dry weather expected into the weekend.
After a mix of 70s and 80s across the state on Wednesday, temperatures should mainly sit in the mid to upper 80s across the state on Thursday with a few locations likely seeing temperatures reach the lower 90s by this afternoon. Winds should remain fairly light from the south and southwest at about 10 to 15 MPH. Dew points also look to remain fairly comfortable by this afternoon with dew point temperatures mainly in the upper 40s to lower 50s.
Skies are expected to remain sunny to mostly sunny for the day on Thursday with mainly clear conditions likely persisting into Thursday night and through the day on Friday as well. As many of us are looking to get outside with the sunshine and warmer weather - perhaps a trip to the pool - keep in mind that the UV index is expected to quite high over the coming days, so don't forget the sunscreen!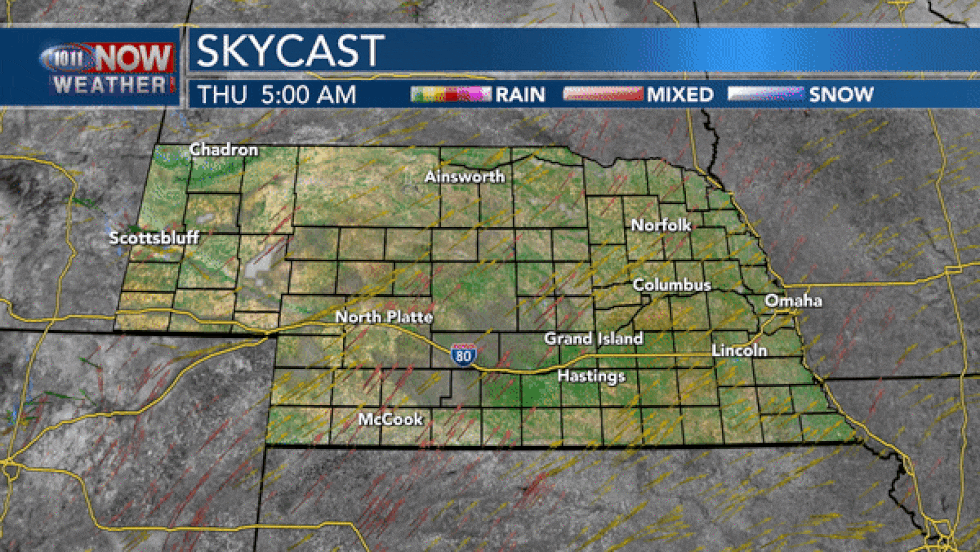 Temperatures will continue to trend warmer as we head into the day on Friday and the weekend as stronger southerly and southwesterly surface winds will continue to push warmer and more humid air into the region. We should see temperatures across the state reach into the lower and middle 90s for the day on Friday and likely through the weekend. Slightly cooler weather is on tap as we head into the first half of the week next week, though temperatures are still forecast to remain into the upper 80s for Lincoln and eastern Nebraska. A system is expected to slide in from the south through the week next week, which means we will see chances for rain back in the forecast through a good part of the week next week. That being said, chances appear to be on the low-end at this point with no widespread heavy rain in the forecast.
Copyright 2021 KOLN. All rights reserved.