Tuesday Forecast: More of the same for Tuesday with hot, humid weather
Published: Jun. 7, 2021 at 4:32 PM CDT
|
Updated: Jun. 8, 2021 at 1:13 PM CDT
LINCOLN, Neb. (KOLN) - The forecast continues to be headlined by hot and humid weather as we head through the upcoming week, with temperatures by the middle of the week approaching the middle and upper 90s for Lincoln and eastern Nebraska.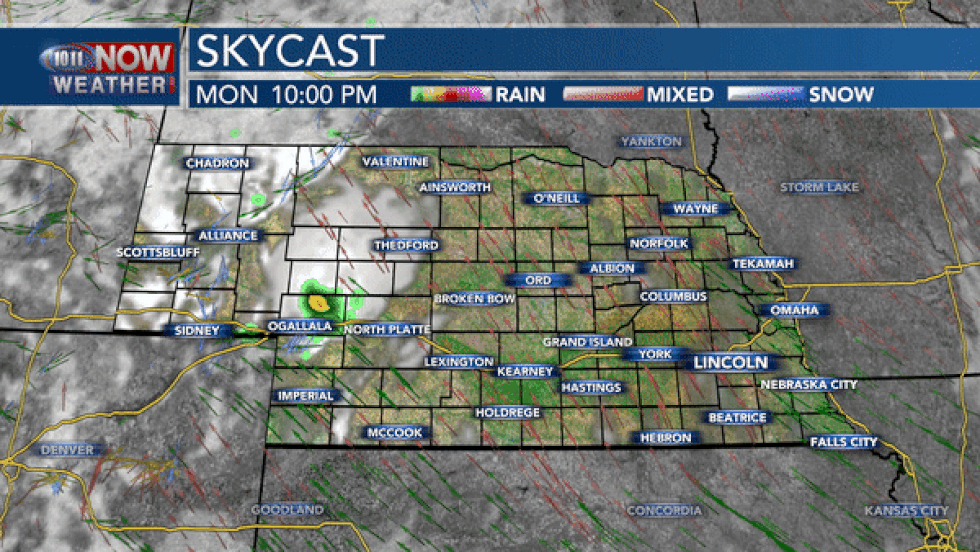 Tuesday afternoon highs will make it back to the upper 80s and low 90s.
Dew point temperatures will likely remain in the lower to middle 60s by Tuesday afternoon, so more muggy weather is expected, though it could be much worse. Winds will remain out of the south at 10 to 20 MPH.
Temperatures will trend even hotter for Wednesday and Thursday across the state. Look for highs on Wednesday in the mid 90s with upper 90s expected for the day on Thursday. Our best chance for rain will likely come as we head towards Thursday night and into Friday morning as a cold front begins to sweep across the state from the west. Storms are expected to develop across western parts of the state before potentially pushing through eastern Nebraska Thursday night and into Friday morning. With that cold front in the area, we could again see some additional scattered storms into the day on Friday. Hot and dry weather then looks to be on tap for the upcoming weekend as a ridge of high pressure builds back into the area.
Copyright 2021 KOLN. All rights reserved.