Weekend Forecast: Sunny skies with more summery temperatures
Published: Jun. 11, 2021 at 3:20 PM CDT
|
Updated: Jun. 11, 2021 at 10:48 PM CDT
LINCOLN, Neb. (KOLN) - After a stormy start to Friday, rain chances will go by the wayside as we head into the upcoming weekend as sunshine and more summery temperatures will headline the weekend forecast.
Clouds will try and hang around eastern parts of the state through Friday evening, but we'll continue to see decreasing clouds tonight with mainly sunny skies for Saturday as surface high pressure slides through the state. We should see more of the same for the day on Sunday as high pressure begins to slide off the east.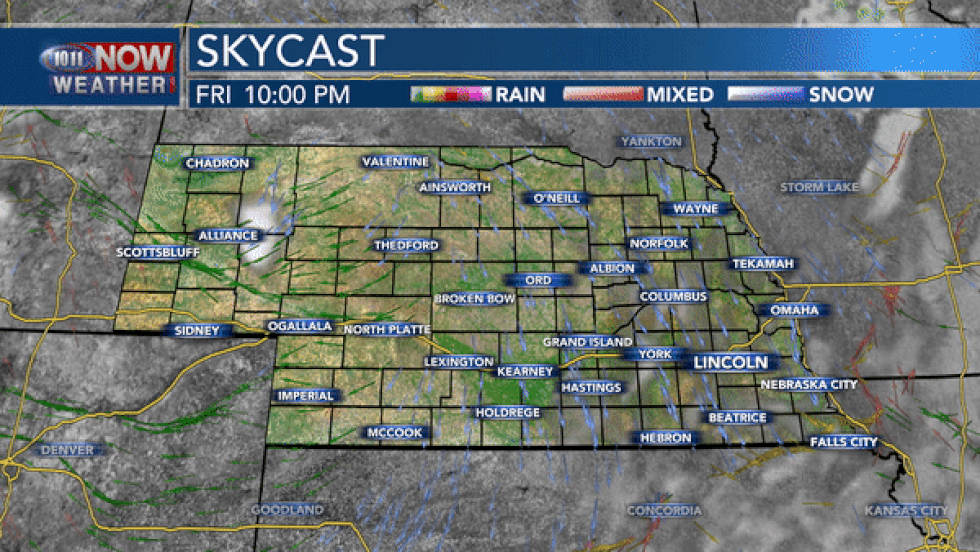 With clear skies into Saturday morning and a drier airmass in place behind the cold front, overnight lows should be comfortably cool. Look for early morning temperatures on Saturday to range from the low 50s to low 60s across the state.
Temperatures will be warmer on Saturday with highs jumping back to the mid and upper 80s with north winds at 5 to 15 MPH for eastern Nebraska. While it will be warmer to start the weekend, it will be drier as dew points are forecast to fall into the 40s to low 50s. So all in all, it should be a very comfortable start to the weekend.
As high pressure slides to our east on Sunday, winds will turn more to the south and southeast which will help boost afternoon temperatures into the lower and middle 90s by Sunday afternoon. Again though, dew points should be fairly comfortable and mainly in the 50s as we finish the weekend with more sunshine.
The extended forecast doesn't offer us much in the way of any rain chances or any break from the summer heat. After we see highs in the mid 90s on Sunday in Lincoln, we likely stay there for Monday, Tuesday, and Wednesday of next week. Keep an eye on Thursday as temperatures are forecast to jump into the upper 90s. It's still a few days away, but some models are indicating the potential for temperatures to reach the triple digits on Thursday. Some scattered rain chances are expected for mid-week next week, but any substantial rain like we saw on Friday morning isn't in the forecast over the next week.
Copyright 2021 KOLN. All rights reserved.