Weekend Forecast: Chilly & small chance for snow Saturday, warmer Sunday
Published: Jan. 6, 2023 at 3:37 PM CST
|
Updated: Jan. 6, 2023 at 9:38 PM CST
LINCOLN, Neb. (KOLN) - The first weekend of the year will start out cloudy, cool and with a small chance of snow flurries... but seasonally warm and sunny skies will return by Sunday. Dry and quiet conditions will persist through the middle part of next week.
Saturday will be cloudy, chilly with below average temperatures and bring the slight chance for snow flurries, light snow showers. Light snow flurries and snow showers will be possible morning to mid-day for areas primarily along and south of the I-80 corridor. No accumulation is expected. In addition, there will be some areas of patchy fog in the morning hours that will dissipate by the afternoon. It will be a cool to chilly day with high temperatures primarily hanging into the 20s to low 30s.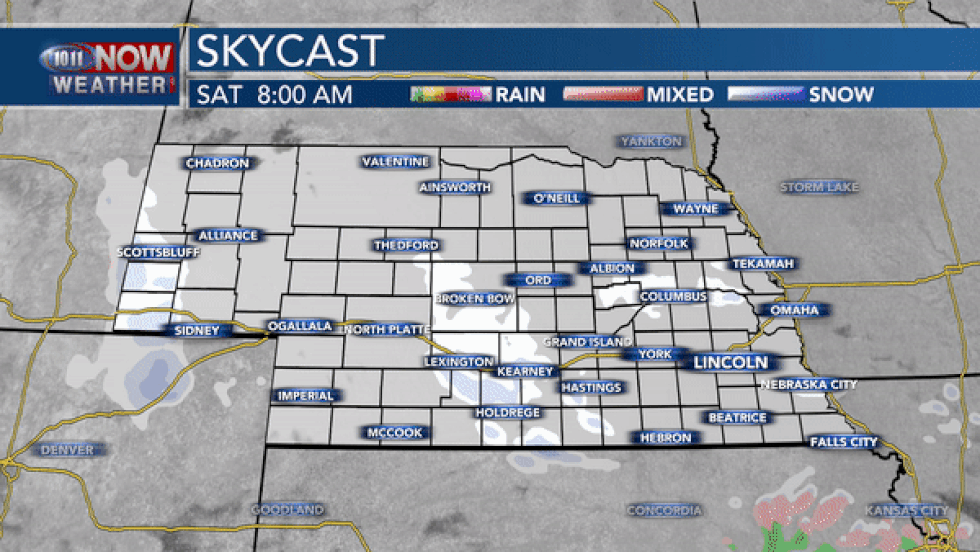 Areas of patchy fog are also possible Sunday morning and may linger into the early afternoon. The rest of the area in the morning and for the remainder of the day will be mostly sunny. The sunshine will aid temperatures to rise a few degrees above average. High temperatures will be in the upper 30s to mid 40s... warmest temperatures will be felt in the southeast. Through the overnight temperatures will fall to the upper teens to upper 20s.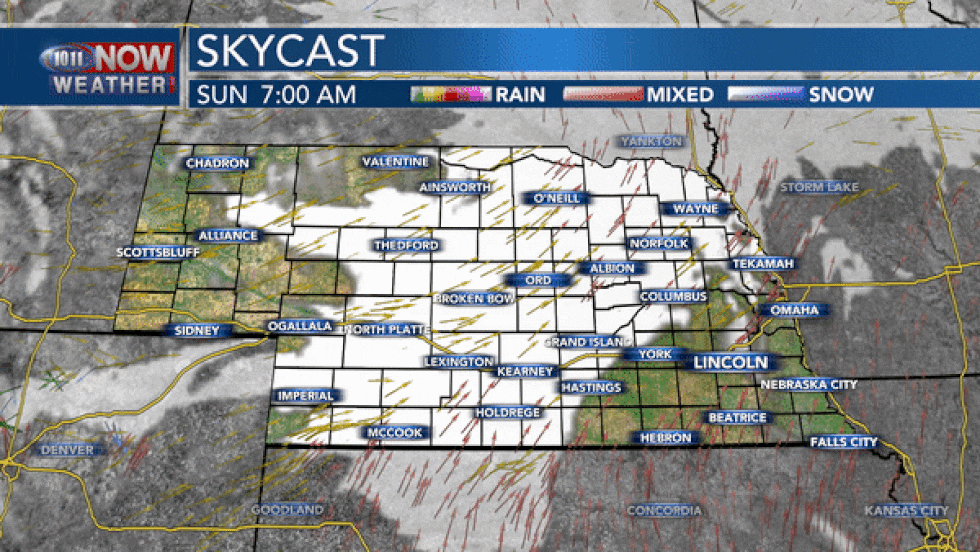 The dry conditions will continue through Tuesday with temperatures remaining in the 40s. The next weather maker will move in late Wednesday through Thursday and bring the slight chance for rain/snow mix and cooler temperatures in the 30s.
Copyright 2023 KOLN. All rights reserved.