Sunday Forecast: Seasonally warm, cloudy with evening rain chances
Published: Jan. 14, 2023 at 6:46 PM CST
|
Updated: Jan. 14, 2023 at 6:59 PM CST
LINCOLN, Neb. (KOLN) -Sunday will bring seasonally warm but cloudy conditions...plus bring the chance for precipitation in the evening. The chance for precipitation Sunday evening will be the start of what will be a very active weather pattern for the new week.
Sunday will start off partly to mostly cloudy, but eventually more clouds will build in and create a mostly cloudy day. Majority of the day will be dry with a southerly breeze between 10 to 15 mph with gusts to 25 mph. The chance for precipitation in the form of mainly rain will build in around dinner time for western and eastern areas. The rain will likely be more widespread in the west and more isolated to scattered in the east.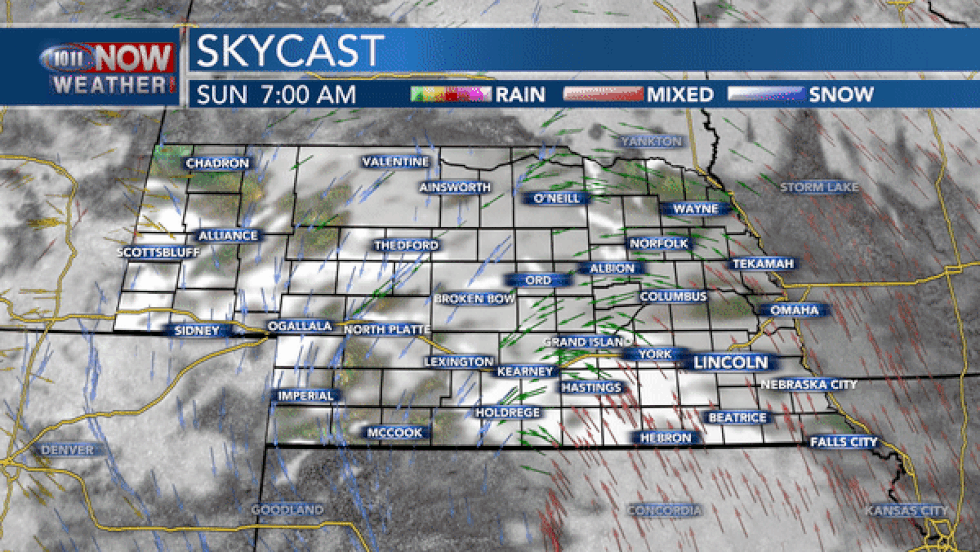 The system will continue to track eastward through the overnight. In the west, rain will likely transition to snow as it moves into central Nebraska (especially in areas that have temperatures that start to fall below the freezing point). Rain and a few non-severe thunderstorms will be possible in the east.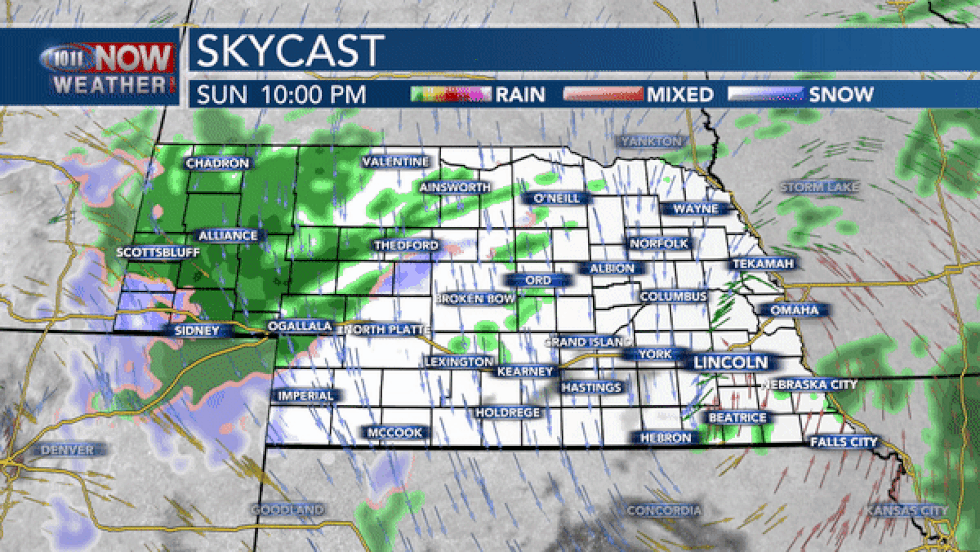 By Monday morning the system will move into the east bringing the chance for wintry mix and snow to northeastern areas while rain is most likely in the southeast. The chance for precipitation will continue through the early afternoon and then skies will dry up by the evening. Monday will also be a breezy day with winds between 10 to 20 mph with gusts to 30 mph. For the system as a whole, little to no snow accumulation is likely and there will be little to no weather impact as well.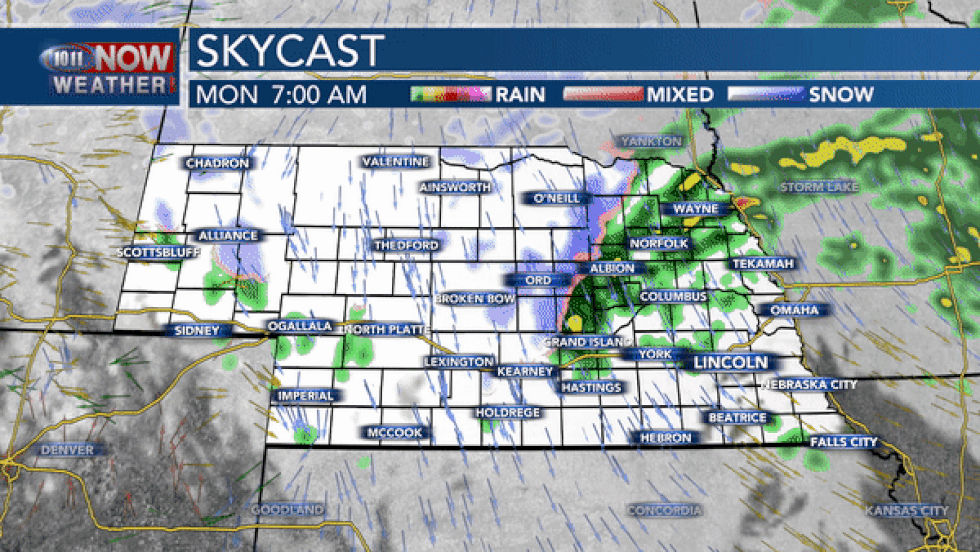 High temperatures will peak on Sunday and slowly decline for Monday and the remainder of the new week. Sunday temperatures will soar above average across the 1011 region... highs will span the upper 30s to low 50s. It will be coolest in the northeast and warmest in the southeast.
Sunday night into Monday morning low temperatures will hover near or just below the freezing mark in western, central and northeastern areas. Low temperatures will be a bit milder in the mid 30s to mid 40s for the southeast.
Highs on Monday will be several degrees cooler but still remain above average for most areas. Highs will span the low 30s to the low 50s... warmest in the southeast.
Dry conditions are expected for Tuesday with temperatures in the low 40s. Then the next system will move through and bring the chance for snow Wednesday into Thursday and drop temperatures into the 30s. There will be another small chance for snow on Friday and then things look to quiet down by Saturday.
Copyright 2023 KOLN. All rights reserved.