Friday Forecast: Warmer with spotty light precip chances
Published: Mar. 23, 2023 at 4:44 PM CDT
|
Updated: Mar. 24, 2023 at 11:53 AM CDT
LINCOLN, Neb. (KOLN) - We've settled into a pattern of cloudy, seasonally cool and wet weather.... it will continue through most of the next 7 days.
Slightly warmer conditions are on tap for Friday, paired with the spotty chances for precipitation throughout the day. Friday will be a warmer day, but most areas will still end up slightly cooler than average. High temperatures will be primarily in the low to mid 50s with a few areas in the southwest in the upper 40s. Winds will be light and be between 5 to 15. Friday will be partly to mostly cloudy but we will see some peaks of sunshine here and there. Precipitation chances will be spotty, isolated and light throughout the day across much of the state.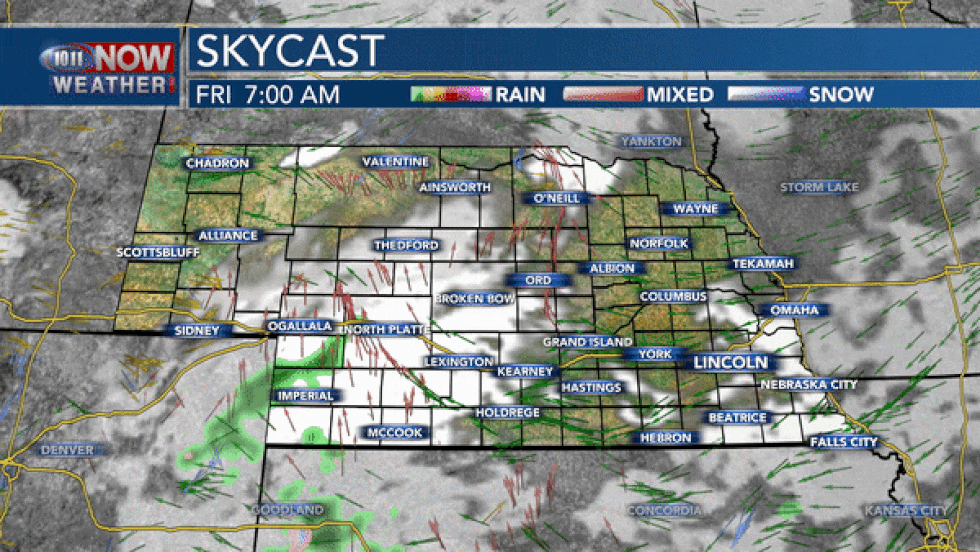 Friday night into Saturday morning will be mild and near average for this time of year. Low temperatures will be in the upper 20s to low 30s. Partly to mostly cloudy skies will continue with the chance for precipitation...mainly light rain and a few isolated snow showers possible in the west.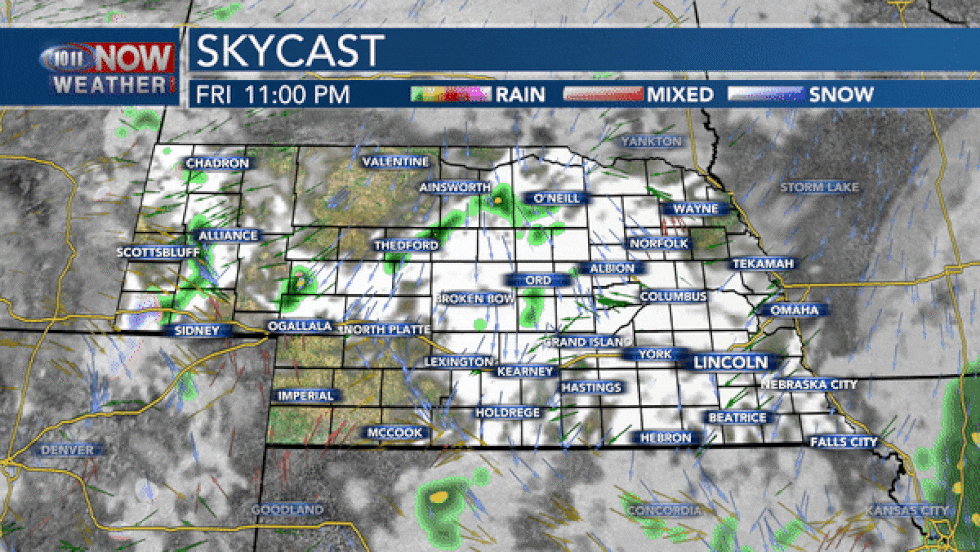 Saturday will bring more of the same to the 1011 region... cooler than average, partly to mostly cloudy with the chance for precip. High temperatures will be a few degrees cooler than Friday, highs will be in the 40s to the upper 50s.... coolest in the northwestern half and warmer in the southeastern half. Scattered light rain showers are possible throughout the day for eastern areas and those along and south of the I-80 corridor. Light snow showers will be possible for the west throughout the day.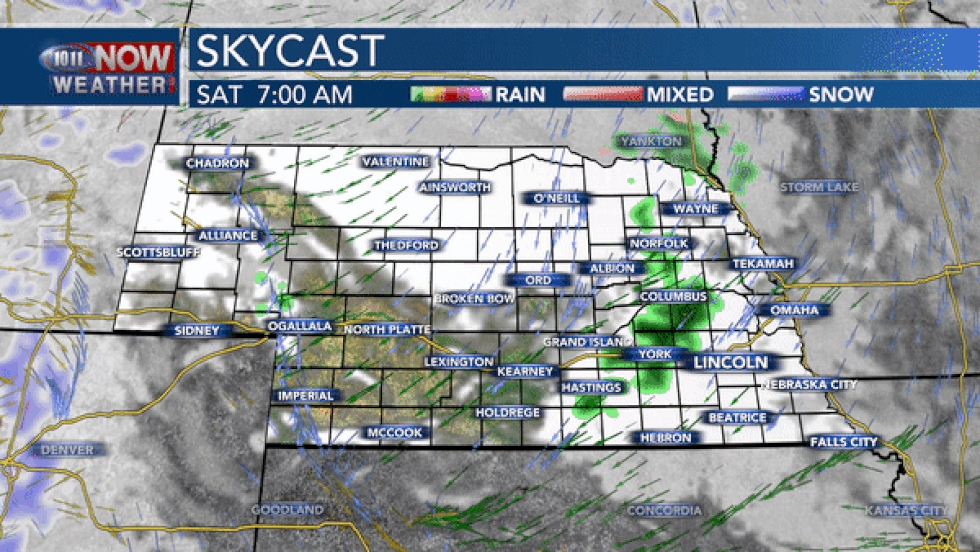 The wet and seasonally cool pattern continues for the remainder of the weekend and into next week. Temperatures will primarily remain below average and skies will be partly to mostly cloudy.
Copyright 2023 KOLN. All rights reserved.