Weekend Forecast: Seasonally cool with rain & snow chances
Published: Mar. 24, 2023 at 4:08 PM CDT
LINCOLN, Neb. (KOLN) - This weekend will bring another round of precipitation chances and seasonally cool temperatures. The best chance for precipitation will be Saturday afternoon into Sunday morning.
Saturday will bring the chance for precipitation and a combination of near average and below average temperatures to the 1011 region. Highs will top out in the 40s to 50s across the state. It will be coolest in the northwestern half of the state (40s) and warmest in the southeastern half (50s). Lows will span the 20s to lower 30s.
In terms of precipitation chances: Rain, snow and wintry mix will move into the west in the early afternoon and stretch eastward along the I-80 corridor through evening and eventually the overnight. Western and central areas will likely see snow and wintry mix during the day with eastern areas primarily seeing rain. In addition to rain, there's a chance for an isolated thunderstorm or two in the east. Precipitation will continue to move eastward through the overnight and primarily transition to wintry mix and snow. Overall, any snow accumulation should be light between a trace to an inch but there may be a few isolated places in the west that end up with 2″ or 3″.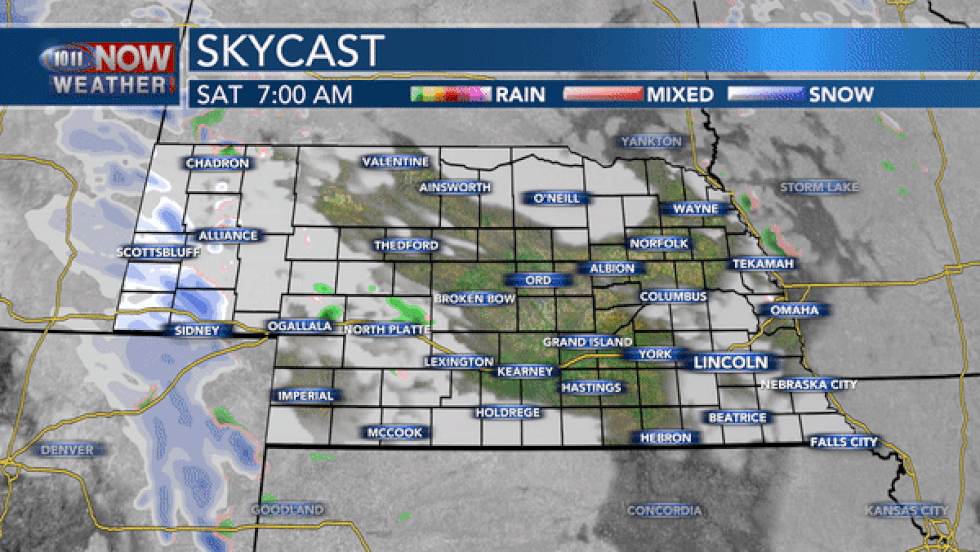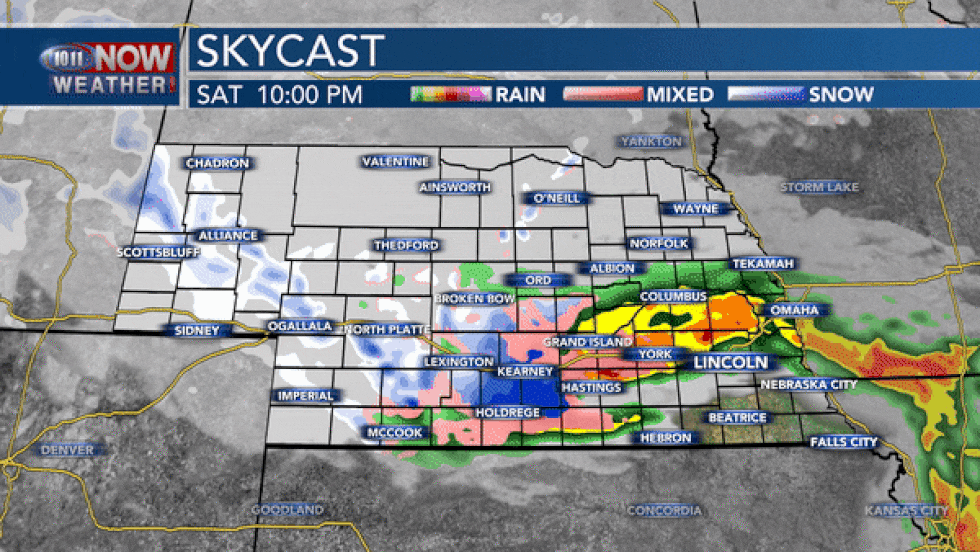 The bulk of the precipitation chances, mainly snow, should be over by Sunday morning. However some isolated light rain showers to light snow are possible in the afternoon and evening across much of the state. All in all, Sunday will be partly to mostly cloudy with much cooler conditions. High temperatures only hit the upper 30s to mid 40s.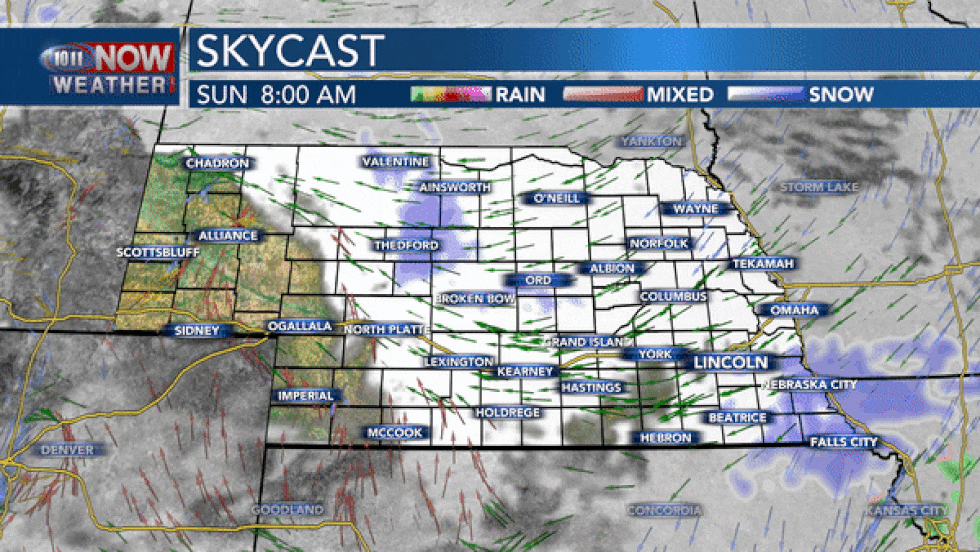 The seasonally cool and wet weather pattern continues for the new week too. While there are several chances for precipitation in the forecast, they are small and will likely be light in nature.
Copyright 2023 KOLN. All rights reserved.